Color Palettes
Find amazing color palettes for your brand. Every color palette has code generated for CSS, Sass, and TailwindCSS. You can also create a logo and then a brand guide using any of these palettes.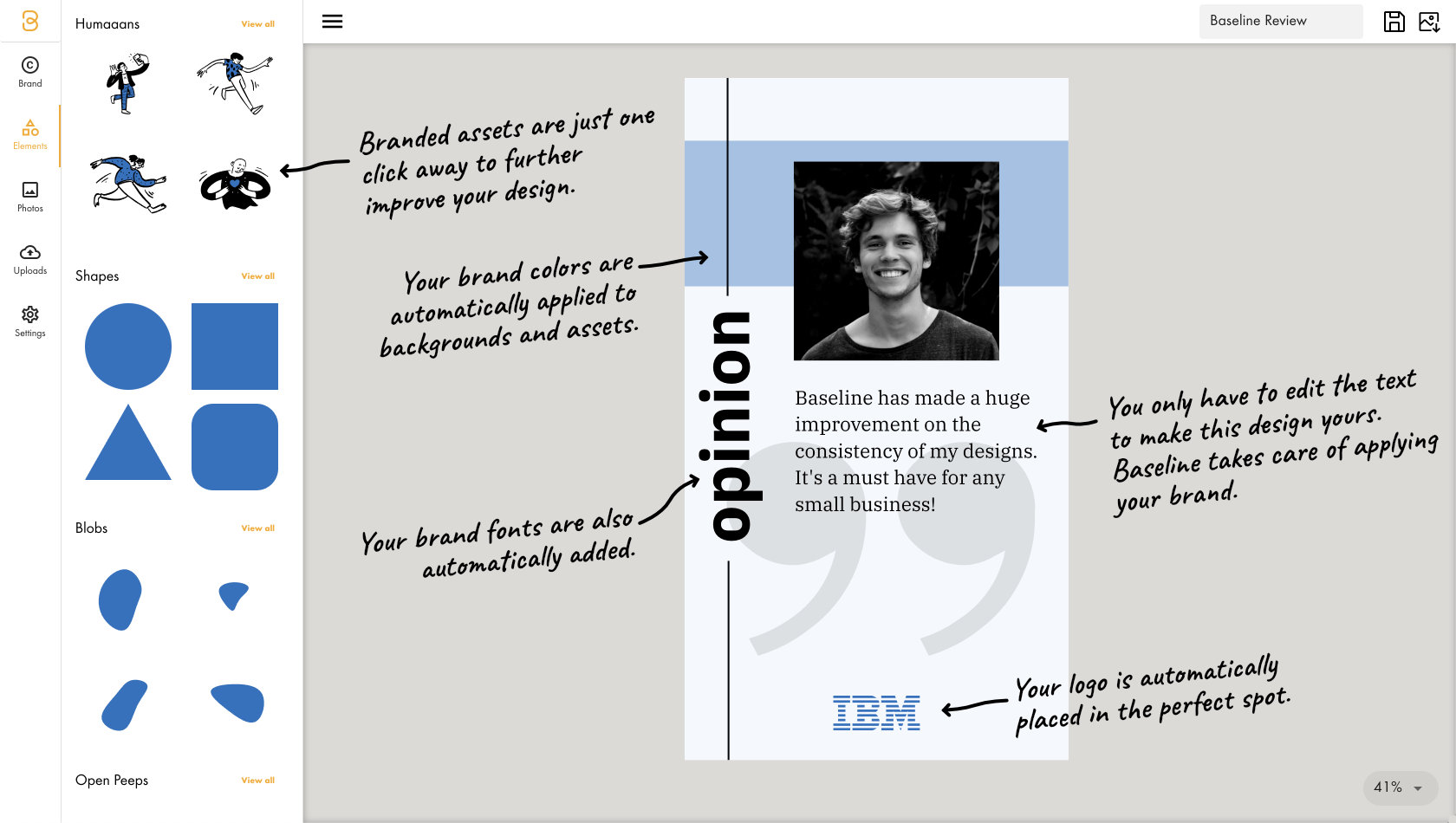 Have you tried Baseline?
Create branded designs with a single click using our incredibly simple graphic design tool and make a recognizable brand.
Check it out