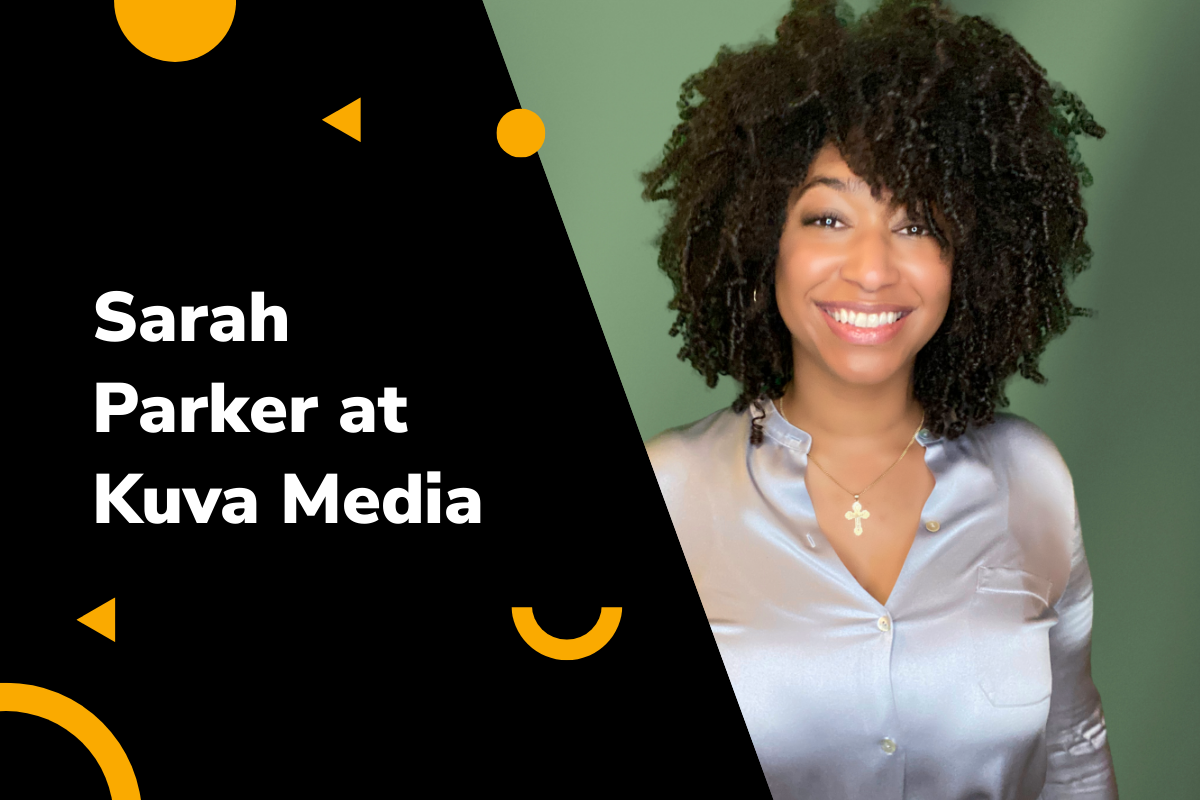 In our ongoing series of interviews with Baseline users, we have the pleasure of speaking with Sarah Parker, the Founder and Creative Director of Kuva Media. Sarah shares her insights into how Baseline has transformed her company's workflow and enhanced client experiences. Kuva Media is a high-end media agency specializing in web design, branding, process optimization, PR, marketing, and content creation services with a strong emphasis on premium design.
Tell us a bit about Kuva Media and the clients you typically serve?
Kuva Media is a high-end media agency that caters to small to medium-sized businesses, nonprofits, and professionals with personal-professional brands or personas. We offer a wide range of services, including web design, branding, process optimization, monthly PR, marketing, and content creation. Our focus has always been on delivering premium design solutions.
Before incorporating Baseline into your workflow, what were some of the challenges your team faced?
Before Baseline, we encountered several challenges that were affecting our efficiency and client relationships. We often found ourselves in situations where clients were asking for files or information, and we couldn't provide them with the requested assets promptly. These ranged from logo files and brand guidelines to specific style guides and branding assets for various clients. We would regularily face issues like these:
Client: "Where can we find the [insert file format] for our logo?"
Event manager: "Thanks for sponsoring our event. Can you send us your brand guidelines and your logo?"
Me and my team leads: "Hey team, where's the style guidelines for [insert client here]?"
Media managers: "Thanks for being a guest on our podcast Sarah! Do you have a logo you can share with us?"
Now Baseline solves all of those scenarios.
What led you to choose Baseline as a solution?
We were drawn to Baseline for several reasons. First and foremost, its simplicity and outstanding user interface made it a standout choice for us. The ability to embed Baseline directly into our workflow was a game-changer.
Furthermore, we were excited to be early adopters of a startup with an active roadmap and ongoing developments – we're tech enthusiasts at heart!
Other solutions we considered had complex hierarchies that would confuse our clients and lacked the embedding capabilities we needed, among other problems.
How has Baseline impacted your company since you started using it?
Baseline has been a game-changer for us in multiple ways. It has saved us a significant amount of time and money, essentially providing double savings. More importantly, it has enhanced our brand's reputation and led to repeat clients and referrals. Not all agencies are as tech-focused and committed to simplifying client experiences as we are, and Baseline helps us stand out in this regard. We've been able to integrate Baseline into both internal and client-facing applications, maximizing our return on investment.
What has surprised you the most about your experience with Baseline?
The most surprising aspect has to be the simplicity combined with an excellent user interface and user experience. Features like the ability to click and copy color codes and automatic color shades have been incredibly useful. The inclusion of built-in Google Fonts and the option to upload custom fonts are great touches as well.
Can you estimate the number of person-hours saved per month by using Baseline?
We estimate that Baseline saves us approximately 25 person-hours per month – that's a significant improvement in our productivity.
How many brands do you currently manage in Baseline?
We manage a total of 25 brands within Baseline. Its versatility allows us to handle a diverse portfolio of clients seamlessly.
Sarah Parker and Kuva Media's experience with Baseline exemplify the transformative impact that a user-friendly, innovative tool can have on a business. We'd like to thank Sarah for sharing her insights and experiences, and we look forward to seeing how Baseline continues to support her company's growth and success.